Stoves for passive houses
THE PRODUCTS DESIGNED WITH OYSTER TECHNOLOGY ARE FULLY SEALED AND BURN PELLET WITHOUT CONSUMING THE OXYGEN OF THE ROOM WHERE THEY ARE INSTALLED.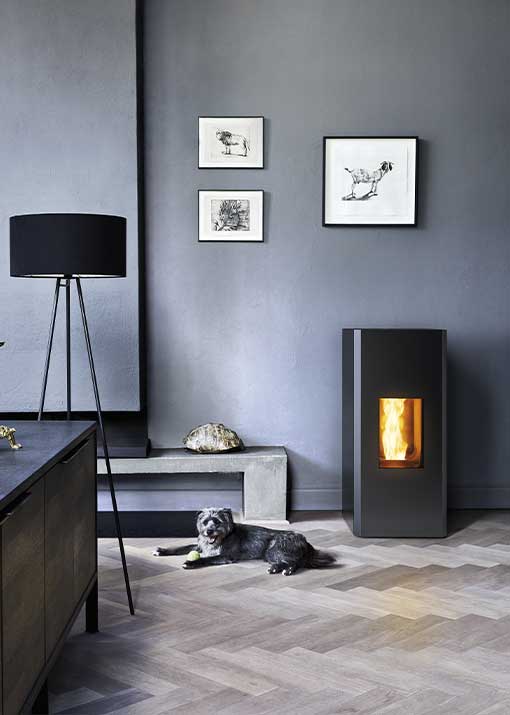 Why choose a stove for a passive house
In order to operate in "passive houses" or in "high energy efficiency" homes, fireplaces and stoves always need an air inlet from the outside, which supplies a perfect and complete combustion of the firewood or pellets without "stealing" the oxygen in the room. To provide a specific response to this type of requirement, MCZ has designed a line of stoves that do not require any air inlets: these pellet- burning appliances feature Oyster technology.
Owing to their perfectly sealed structure, stoves featuring Oyster technology do not compromise the home's energy efficiency levels because they draw oxygen solely from the outside, without using the oxygen available in the indoor environments.